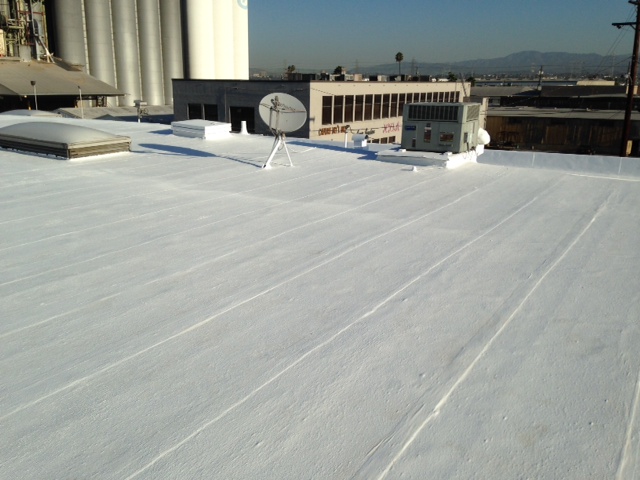 If Your Hospital has Persistent Roof Leaks or Other Roofing Issues
Call Galla-Rini Roofing at (714) 244-6567 for A Permanent Solution
Orange County Commercial Roofing Services for Hospitals:
Emergency Leak Repairs
Roof Replacements
Roof Evaluations
Roof Restorations
Maintenance
Permanent Solutions
If your hospital complex has to allocate a significant part of the repair budget for roof leaks and roof repairs every year maybe it is time to call Miles at Galla-Rini Roofing at (714) 244-6567. Miles can provide a fresh evaluation and plan for all of your roofs.
We frequently find empty tar buckets when we evaluate a roof. This is typically a sign that the roofing contractor wasn't sure how to repair your roof permanently or maybe they weren't interested in doing that. Some roofing companies look at your problem as a source of continuous income.
We don't operate that way.
Starting in 1990 our systems and capabilities have been developed and refined to meet these two goals:
Be accessible by phone and provide same day evaluation of all roof leaks or other emergency roof issues.
Provide prompt estimates and value based options for all roof repairs and roof replacement projects.
Roofing leaks and other issues are likely to get worse if they are not addressed.
Most often you will need to understand the timetable, budget, potential solutions and in most situations you need your commercial roofing contractor to provide answers quickly.
Have you had it with unrelenting leak issues that never seem to get fixed permanently?
Do the ceilings in your hospital complex have ugly stains?
Are you worn-out by the angry calls from doctors and other medical staff complaining about persistent roof related problems?
If you answered yes to any of these questions, you probably aren't satisfied with the responsiveness or the performance of the commercial roofing contractor you are using now.
The Facility Managers and Building Owners we work for appreciate our no-nonsense approach.
We provide clear, concise proposals with realistic options that work within your budget.
We won't milk the same problem by putting a temporary fix on a problem that can be solved permanently.
As an investor/owner and acting manager of the Orange Crest Center in the city of
Orange, I am always searching for contractors who are thorough, prompt and honest in their work. Galla-Rini Roofing has all three of these qualities along with a reputation of integrity that precedes it.

The tenants in my buildings want no interruptions. Galla-Rini Roofing has always put the interest of my tenants above his own while properly communicating any concerns with courtesy and respect.

Galla-Rini Roofing is a valuable asset to my business, and without question or hesitation I would recommend this company for all of your roofing needs.
– Tom L – Orange Crest Center, Orange, CA
Galla-Rini Roofing is a commercial roofing company and it was started in 1990. Our professional reputation of integrity and dependability in the Orange County commercial roofing business is based on attention to detail and responsiveness.
We install new roofs and repair roof leaks and water damage for built up asphalt, gravel, TPO and metal roofs.
Many of our clients appreciate the versatility of the elastomeric coatings we use for roof repairs and whole roof restorations. Elastomeric coatings can be highly reflective to save energy, Title 24 compliant and they form a seamless acrylic or rubber membrane for excellent leak protection.
Elastomeric coatings are clean, odorless, quiet, and energy efficient. They can be installed over your existing roof, eliminating the mess, liability, and noise created by tearing off the old roof. These factors are all essential in a roof restoration for your hospital as disturbing the patients just isn't an option.
If your facility has Skylights, they are often a source of leaks. We have extensive experience repairing and replacing skylights.
We provide a one-stop complete repair so our clients only need to deal with one roofing contractor. We provide these related roof repair services: skylight framing, dry rot repair, AC platform construction and beam replacement.
You can call us at (714) 214- 6567.
Serving Orange County, Southern California and the Surrounding Communities including: Irvine, Orange, Newport Beach, Laguna Beach, Anaheim, Tustin, Villa Park, Mission Viejo, Lake Forest, Anaheim Hills, Foothill Ranch, Costa Mesa, Laguna Hills, Aliso Viejo and Huntington Beach.