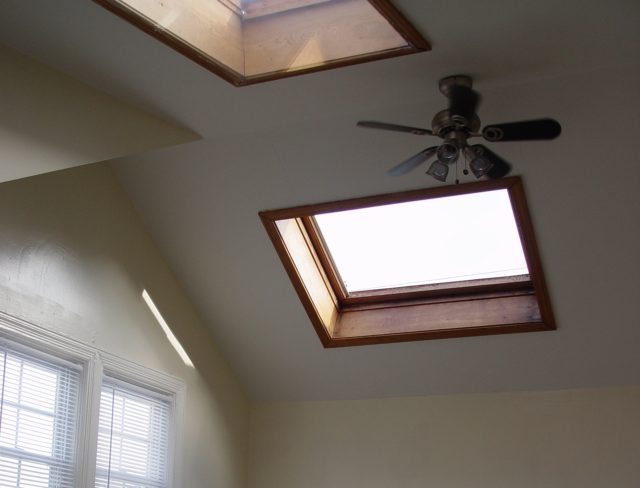 While we specialize in roofs, roofing and anything having to do with roofs, we do know a thing or two about skylights. I guess that's because they're on roofs and involved in the roofing process, which we specialize in (if you didn't know).
Skylight Benefits
If you're considering adding skylights to your home pat yourself on the back. Skylight's are wonderful additions to any home for a multitude of reasons. Of course they're beautiful. The natural light that skylights provide is stunning and near impossible to replicate artificially. Skylights can let in up to three times the amount of light as a traditional vertical window. There's nothing like brewing a cup of coffee or reading the paper (probably on a phone or tablet) under the gentle glow of natural sunlight.
Skylights are also very energy efficient. With the remarkable increase in light per window of a skylight compared to a vertical window, less window space is needed to sufficiently light your home. With the potential for less window space comes a reduced loss of heating and cooling in your home, resulting in smaller energy bills. Skylights also distribute light much more evenly, meaning a reduced need for artifical lighting, also resulting in smaller energy bills.
Skylights can also be fitted with energy-efficient technologies used on traditional windows, like glazing which blocks or emits sunlight depending on the angle the light strikes the window.
Whether you need skylight installation, repair or maintenance call Galla-Rini Roofing today. We guarantee your satisfaction and look forward to serving you.